Introduction
Agrishelter is a social startup that aims to create sustainable alternatives to the existing solutions for temporary settlements.
Use sustainable local materials and generate local economy

Implement new technology to assure design flexibility and safety

Involve the community in the process of building
In May 2019 a team of engineers and architects assembled the latest Agrishelter Prototype at the Building Research Park.
The prototype uses straw bales and timber framing to create a shelter. This offers a combination of local materials (straw) and flat pack kits (timber) which can be shipped around the world. The shelter aims to be affordable, with a flexible design, fast assembly, excellent energy performance, using local resources and natural materials.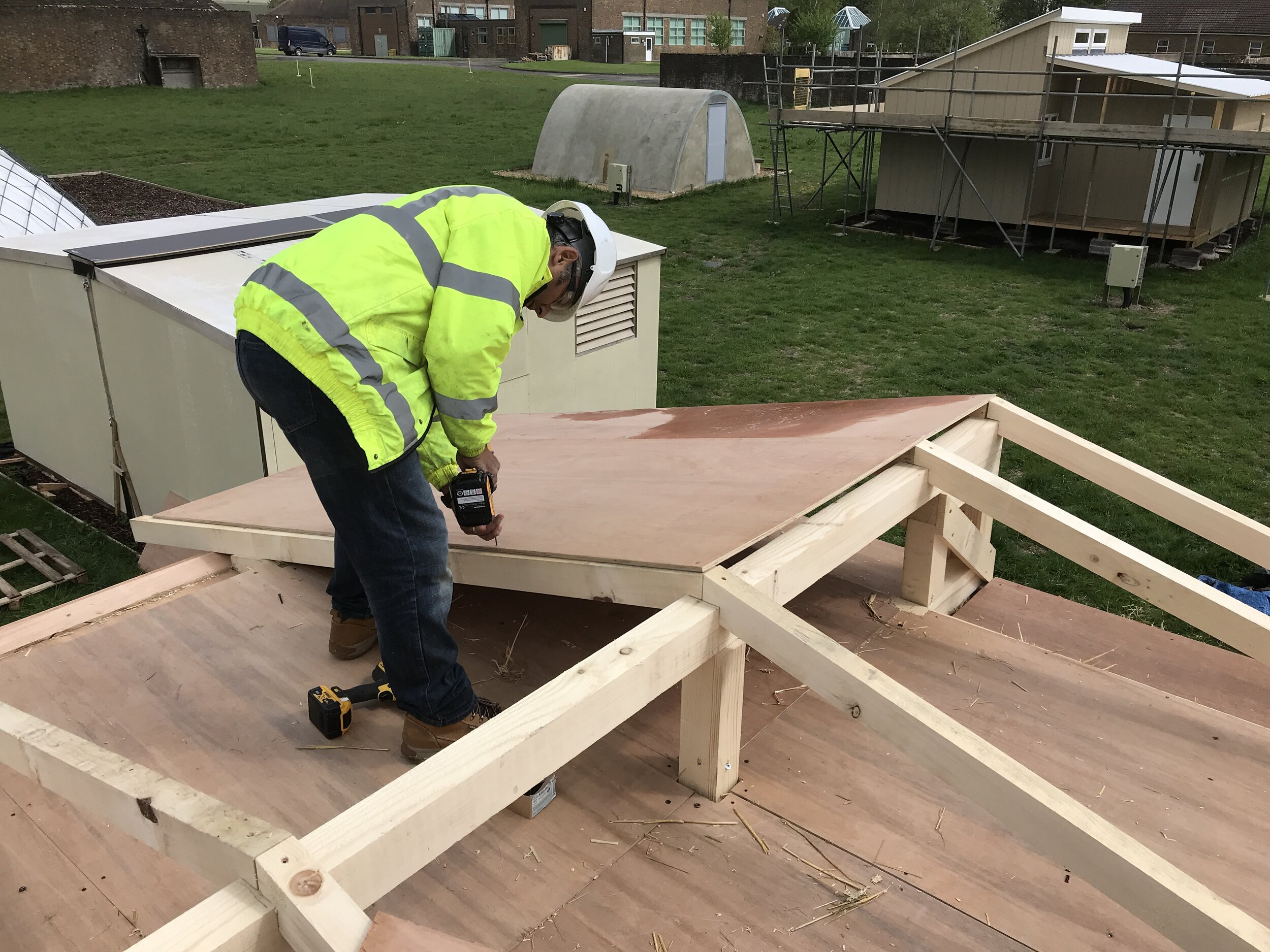 Sensing
The shelter is instrumented with sensing for temperature and relative humidity. The data collected from these sensors will be used to inform our thermal modelling work. As publications using these data become available, we will link to them here.
Contact