Progresiva Shelter
Introduction
The Transitional Shelter "PROGRESIVA" was designed originally by the Chilean NGO "Fundación Vivienda" and is manufactured by FABRICA FV in Chile. The original design has been assessed, improved and adapted by Mott MacDonald to host Syrian refugees in Jordan taking into consideration buildability, climatic, financial, wellbeing and cultural constraints.
PROGRESIVA V.2 shelter consists of a timber frame structure with gable roof and clerestory windows. It is designed to maximise privacy and protect against severe weather conditions.
The prototype uses treated engineered wood as external cladding, mineral wool insulation and OSB panels as interior wall lining. Plywood panels floor with mineral wool and Aluzinc roof with insulation.
The design enables flexibility, off-site mass manufacturing and easy handling and transportation. One of the main features is the modularity of wall and floor panels, which allows to interchange the panels and modify the design according to user needs and future changes. Structural elements as beams and trusses are also designed to be fabricated off-site in a modular approach.
In March 2019 a team from Mott MacDonald, Fundación Vivienda and The University of Bath fabricated and assembled the latest prototype at the Building Research Park.
Images and a timelapse from the construction can be seen below: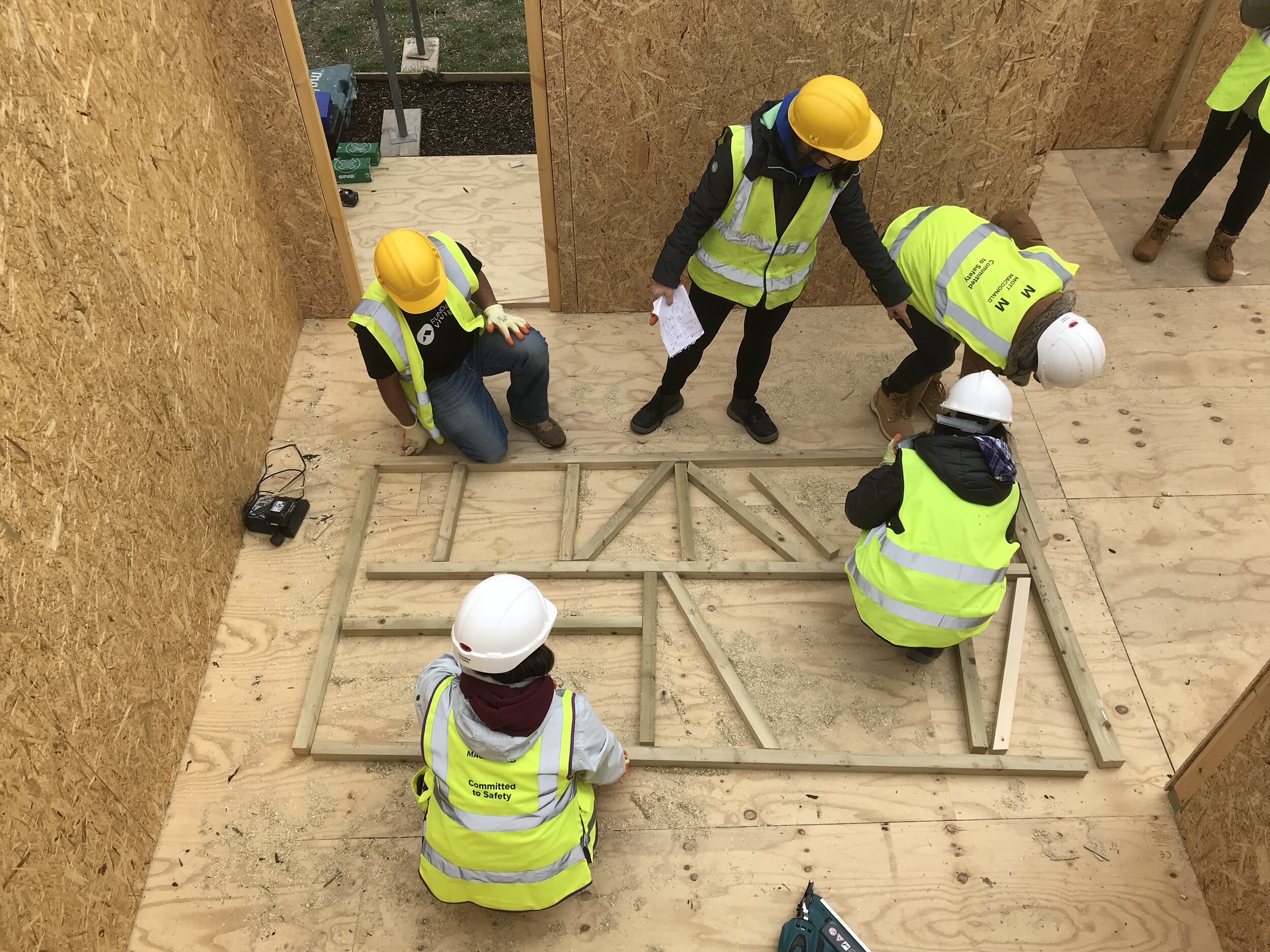 Sensing
The shelter is instrumented with sensing for temperature and relative humidity. The data collected from these sensors will be used to inform our thermal modelling work. As publications using these data become available, we will link to them here.
Contact